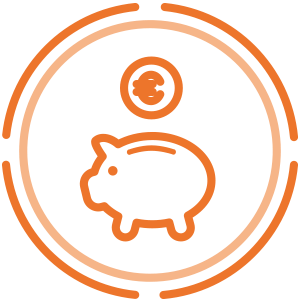 ESA Business Applications
Supporting businesses in the short-term commercialization and application of space data and technology for their everyday services.
Business support
ESA Business Applications improves the lives of people on Earth through space. The program lends technical, financial and business support to transform ideas into products and services. Helping industry to demonstrate the commercial potential of their new space-enabled services in the market and providing an important springboard for becoming sustainable, successful businesses.


For companies outside space
The business applications program helps industry in non-space sectors to use space to enhance their products or services in a wide range of domains such as health, safety, environment, development, energy, aviation and transport. We do this by:
Promoting space applications to a wide range of users
Developing new operational services, such as a broader participation by actors on both the demand and supply side.
Encouraging existing space assets such as

Satellite Communications
Earth Observation
Satellite Navigation
Human Spaceflight technologies

Creating a consistent funnel approach across our initiatives, to maximize their efficient and cost-effective implementation.
Stimulate cross-fertilization across disciplines (e.g. impact of Climate on Health, on Energy, on Transport, etc…) together with the development of a consistent approach across our initiatives, to maximize their efficient and cost- effective implement.

How to apply?
Open call for applications all year long.

What's in it for you?
Financial support amounting to 50%, 75% or 100% of project costs (€60k to €500k)
Networking within and access to the community of ESA organizations and industries
Support from ESA technological expertise and consultancy
Organization of awareness activities
Credibility through the involvement with ESA