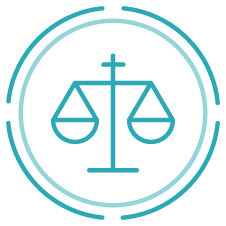 Feasibility studies
Before bringing space technology down to earth, find out whether your idea is achievable and practical.
Examining feasibility
A feasibility study is the consultancy work we perform to facilitate space technology transfer.
This works both ways: either a terrestrial company is looking to use knowledge from space technology, or a space company wants to apply its knowledge to a terrestrial application. Feasibility studies help you to quickly figure out the potential of applying knowledge from the space industry in a terrestrial application.
We don't charge you for the study. Funding for feasibility studies is available all year long, granted by ESA and Space Solutions Belgium.
Are you curious what studies we've already execute? Just ask and we can talk about relevant studies related to your technology challenges.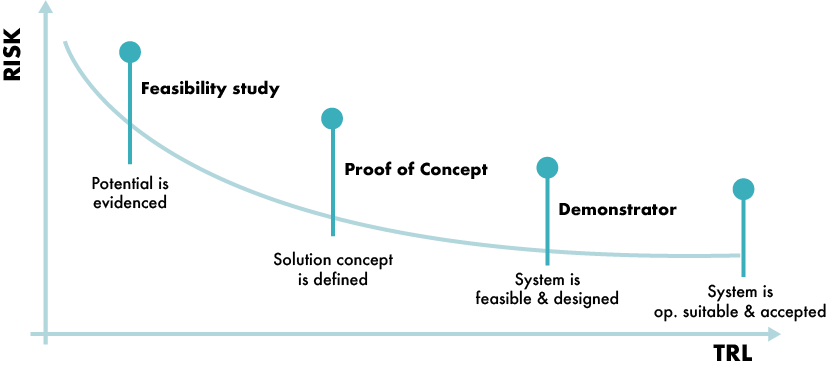 Our process of the Technology Readiness Level (TRL)
What's the added value for your company?
For Belgian companies active in space (tech donors) or Belgian non-space companies looking for space-tech (tech receivers):
First verification of technology on business and technical value
Create new revenue streams
Start of a new venture or spin-off (in other non-space markets)
Guidance in the process of commercialization (procedures, calls, network,…)
Elaborate on the first concept
Examples of questions we answered:
Is there an Earth application for a medical device used by astronauts?
How can I  benefit from a gear system developed for space?
How can a machine learning algorithm developed for space telecommunication help my business to get ahead?
…
Which Space Technology is available?
The space technology available is all the technology AND know how developed in the framework of a space contract with ESA. This technology and know-how can be owned by ESA or by the developing company either in Belgium or one of the ESA member states. As such there is a wide spectrum  of know how available.
Fill in our form to apply for a feasibility study
Feasibility studies are the first step in our TRL-process. When the study is conducted you can apply for a call to develop your Proof of Concept.
Interested? Find out more on our Proof of Concept webpage.
Contact
ESA Space Solutions Belgium
+ 32 3 250 19 00
Need more information?
Please leave your message and contact details. We'll contact you as soon as possible.