Space's valuable attributes have come to Earth. You can now benefit from outstanding space technology for your terrestrial industries.
Agile and specialized transfer, incubation and business network
The ESA Space Solutions Belgium is a national program launched in 2018. Together with a large partner network, ESA Space Solutions Belgium is the program for innovative industries, entrepreneurs and new space initiatives. This means either exploiting a space technology in a non-space related business or using a technology from Earth for an application related to space.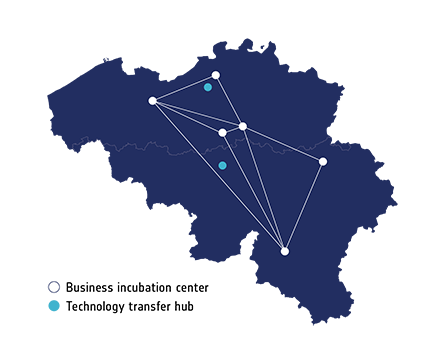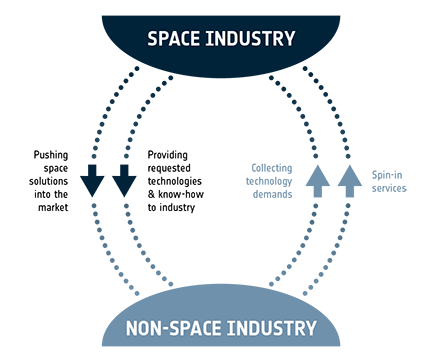 Innovate with space
Space is an incredibly hard environment to work in: weightless, airless and with daunting temperature extremes. The demand for systems that operate reliably for years on end, with no chance of repair, presents a perpetual challenge to scientists and engineers. The resulting technologies are in a class of their own, offering valuable attributes to terrestrial industries as well.
Managing technology transfer and business incubation
Together with the ESA Technology Transfer Network we exploit technology and know-how from space and initiate a technology transfer between technology provider and receiver. 20 incubation centers within 17 countries, over 60+ locations, support space-related start-ups to get their business off the ground.
• 160+ yearly start-ups supported across Europe
• 660+ start-ups supported to date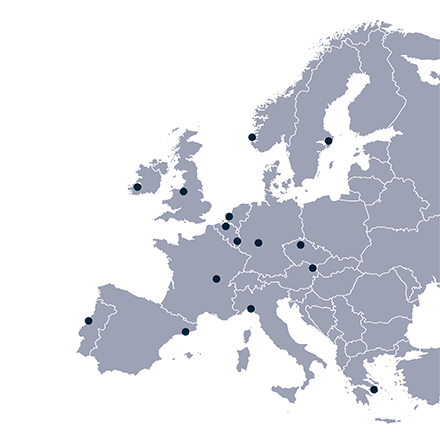 ESA Space Solutions Belgium is here to facilitate your entry into space technology