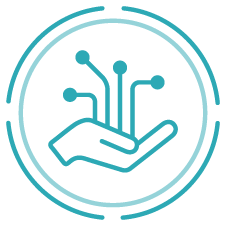 Technology scouting
Let us find the right technology for you. Discover new ways to tackle your challenges.
We scout and we match
Transferring technology is about solving a problem with a solution already existing in another field. Our aim is to help you find this solution. Starting from your need, we will scout in all directions to help you, and will get back to you with an answer, would it be positive or negative.
How do we do it? Through our ESA brokership, we are connected to all companies of the space industry in Europe as well as the adjacent ones. Additionally, since Verhaert is a company at the forefront of innovation since 50 years now, we are deeply connected to the industrial world from all horizons.